News
ChEESE partners reunite at PSB and face-to-face meetings in Rome
02 October 2019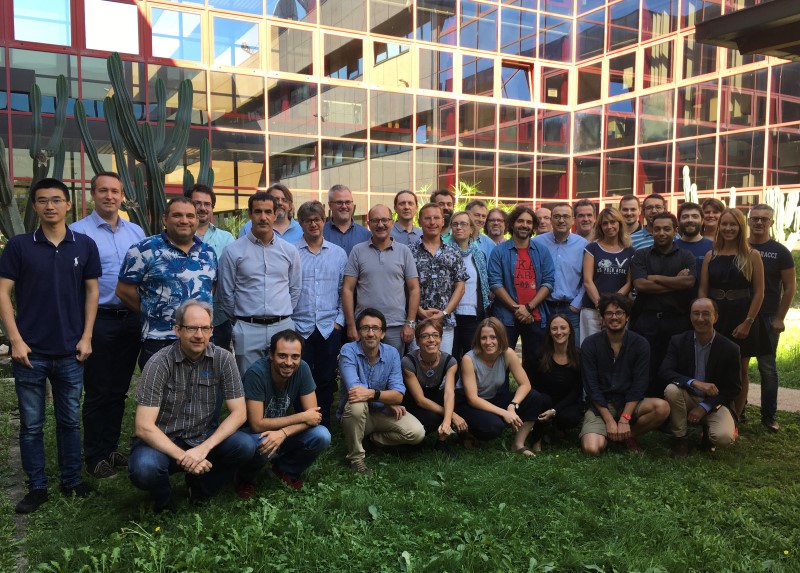 ChEESE partners recently came together at INGV in Rome, Italy for a Project Supervisory Board (PSB) meeting on September 18, 2019 followed by an inter-work package technical face-to-face meeting to discuss technical work package updates on September 19-20, 2019.
The PSB meeting focused on general project progress and key actions that PSB members needed to vote on.
The face-to-face meeting was a two-day event that included general updates about ChEESE and presentations of the projec´s Pilot Demonstrator Services. The Industry and Users Board (IUB) were also invited to give their feedback regarding these services. The IUB members who attended are: Stefano Salvi (GEO-GSNL), Marie-Christine Sawley (Intel), Massimo Cocco (EPOS), Roberto Sulpizio (IAVCEI), James Hobro (Schlumberger), Mauricio Hanzich (Mitiga Solutions), Chiara Cardaci (Italian Civil Protection Department).
The IUB members gave positive feedback as well as valuable advice regarding the future services of ChEESE.
Watch the video: